Lesson Update
Josh Lesson Availability
---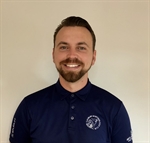 Josh has had a really busy couple of weeks since he started his coaching here at CMGC.

If anyone would like a lesson with him he has the following slots available over the next couple of weeks.

Monday 16th May - 9am, 10am, 11am
Friday 20th May - 9am, 11am, 3pm, 4pm, 5pm
Please reply to this email with the time and slot you would like and Josh will book it in for you.