Cleobury Mortimer Golf Club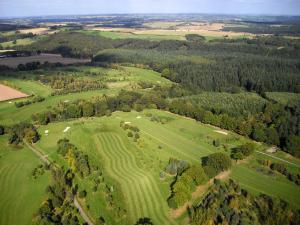 Cleobury Mortimer Golf Club was founded in 1993 by Robert and Graham Pain. Under the guidance of Midlands County Development Officer Ray Baldwin they designed, developed and built this fabulous 27-hole golf course in a peaceful and scenic surrounding.
Cleobury Mortimer Golf Club began with 9 holes in 1993 with the opening of the 3167 Yards Par 35 Course of Deer Park. Following the success of Deer Park, work was soon underway to extend Cleobury to an 18 hole golf course and in 1996 Badgers Sett measured at 3271 Par 36 opened its doors. With Cleobury Mortimer Golf Club fast becoming one of the best and busiest courses within Shropshire and Worcestershire ideas were soon in place to make Cleobury Mortimer Golf Club a unique experience and in 1998 the third full length 9 holes of Foxes Run measured at 2980 Par 34 opened.
The course has continued to develop and mature and is a true test of golf for every standard from professionals to beginners. With great conditions all year round with no temporary greens, Cleobury Mortimer Golf Club really is the place to come and have a round of golf in a peaceful and friendly environment.
Foxes Run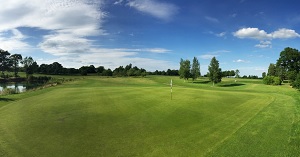 Opened in 1998 this is the youngest loop at Cleobury Mortimer Golf Club, however to many it is also the trickiest.

Consisting of three par 3's, one par 5 and five par 4's amounting to 2980 yards off the back tees this loop will test your course management skills.

Badgers Sett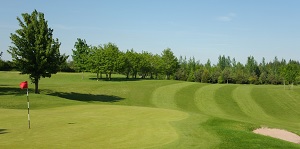 Opened in 1996 this loop has got everything from water and large bunkers to wide majestic fairways and greens. Badgers Sett is also home to the picturesque 6th hole. From this elevated position there is a nice big green with a horseshoe lake around it.
Add the picturesque Wyre Forest in the background this hole offers a great chance to take a photo and a Birdie for the scorecard.

Deer Park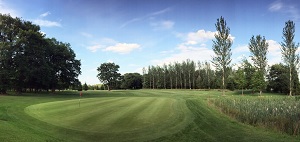 Where it all began, Deer Park was the first loop to open way back in 1993, set on the back of the Wyre Forest this loop offers everything any golfer could want.

From a long par 3 to a short par 4 guarded by bunkers this loop offers a new challenge every time it is played.