Meet the Team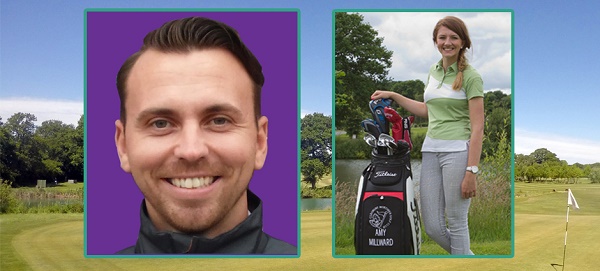 David Pain Golf Professional - Believe Commit Succeed

Having been involved with the golf industry for over 14 years I have a wealth of experience that I implement into my lessons. I pride myself on professionalism, punctuality, customer experience, results & client retention. Whenever you have a lesson with me, it is not a quick fix but the start of a long term association.

To Book Call: 07876445035/ 01299 271112
Email: davepain85@googlemail.com

Buy Lessons Online. Click Here

Lucky 7 - £99
Seven Golf Lessons.
The first five 45 minute golf lessons will cover all aspects including drills, distance control, shot visualisation, shot selection and much more. The final two will be over nine holes of golf, putting into practice everything that has been learned.

Hatrick Hero - £50
Three 45 Minute Golf Lessons.
Ideal for the golfer who wants to develop and focus on a certain area of their golf game. Remember the more you practice the luckier you get.

Times Flies - £20
45 Minute Golf Lesson.
Perfect for the golfer who is having issues with a particular area. A fantastic starting point to see improvements and lead to better golf.
9 Hole Playing Lesson
£30 Members & £40 Non Members

The most popular way to coach, have your tuition on the course whilst enjoying the tranquil setting of CMGC.

The nine holes will be played in a golf buggy where possible. If you would like me to play alongside this can be arranged.

Make it 18 Holes. £45 Members & £60 Non Members

Amy Millward - Golf Professional - Action Makes Yards
I pride myself on being professional. I'm passionate about the game and getting the best results for you.

Whether you are struggling with your long game, short game, putting or course management, I will help you achieve the game you want. All my lessons include shot visualisation, drills, shot variation and much more that can be used in your own time; to help you achieve your goals.

60 Minute Lesson- £20
30 Minute Lesson- £15
60 Minute Junior Lesson- £10
Course of 4 (60 Minute Lessons)- £70
Course of 4 (30 Minute Lessons)- £55
9 Hole Playing Lesson- £35

Rob Grier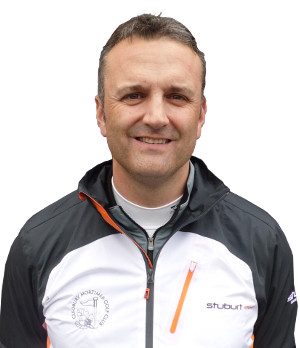 - Turned Pro 1993
- 1998- 2004 Director of Golf at Stonebridge Golf Centre
- 2005- 2010 Director of Golf at The Shropshire Golf Centre
- 2011- Present Head Professional & Partner at Stone Driving Range, No1 Golf Shop

Coaching
- Worked with Simon Dunn, Asia Tour Professional, Culminating in 3rd Place in Asia Tour Volvo in China
- Worked with Rachel Jennings as Amateur Golfer achieving appearance in Curtis Cup. Then worked towards successful Ladies European Tour Qualification and finishing runner up in Rookie of the year in 1st season on Tour
- Working with James Busby achieving Victories on Europro Tour, including Tour Championship
- Achieved 17th Place in Order of Merit on European Challenge Tour in 1st season including 2nd Place in Tour Championship and Qualification for European Tour
- Currently coach Staffordshire County Players in both Gents and Ladies Teams